Our Story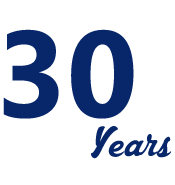 One Hour Plumbing has a history spanning more than 30 years that has brought together some of the best-known names in the Services and Building industries. With our roots firmly planted, the company has grown organically by acquisition and diversifying into a number of complementary services. These services are provided to business, industry, government and may be offered individually or in an integrated package to best meet client needs.
The business grew rapidly due to the work ethic, customer satisfaction and attention to detail applied to all jobs. One Hour Plumbing has been named one of Sydney most honest and reliable company on Sydney's North Shore. The founder of One Hour Plumbing Mr Stephen Ware has always been committed to provide old fashion service and attention to detail.
Over time One Hour Plumbing has expanded its services to include, building and facilities management. We also offer a 'one-stop-shop' for property maintenance solutions, plumbing, electrical and building services.
One Hour Plumbing employs only highly qualified and experienced technicians with significant industry experience. A central feature to the company's success is the ability to keep pace with technical advancements and the changing demands of the maintenance and building industry. The ability to meet time constraints and understand the importance of the client's requirements is attributable to the company's dedication
The business is 'built on old fashion service' and has now expanded to offer maintenance and building services all year round 24 hours a day.

The beginning of any successful relationship should commence with a detailed discussion about your key issues and challenges. Only then will One Hour Plumbing effectively respond with a tailored solution. That tailored solution will be delivered as a product of having the culture, people, tools and worth to do the job.
This is our motto – "Built on old fashion service". We work in a spirit of partnership with our clients with a shared goal of increasing efficiency and profitability.
Naturally we aim to be the best in our craft, in each of our single service disciplines. Our industry knowledge, depth of experience and technical expertise allows us to deliver customised solutions ensuring real value. Our role is to add value to client operations and support client success.
We seek long-term relationships with our clients. Often by starting with a single service but over time it is not unusual that the commercial relationship extends to an integrated services package.
One Hour Plumbing has developed its own proprietary systems to support our Services and Building objectives. These are our distinctive competitive advantage, given they are robust real life, proven and hardened technologies.
Our goal - A seamless transition
One Hour Plumbing has managed transition programs in a variety of market sectors for a wide range of clients. In many instances, the transition process has involved large numbers of employees, multi-disciplined activities and sensitive industrial relations issues.
We work to fully understand your unique requirements enabling our committed project team and support staff to deliver a smooth and rapid transition from current operations to One Hour Plumbing at the chosen site.
Throughout the transition phase our goals will be:
Appropriate implementation of new and existing equipment and systems.
Open communication of all appropriate and relevant information between One Hour
Plumbing and your company.
Minimising risk to the company.
Implementation of a joint communication strategy.
Members of :
Save
Save
Save
Save
Save
Save
Save
Save
Save
Save
Save
Save
Save
Save
Save
Save
Save
Save
Save
Save
Save
Save
Save