WILSON HOT WATER SYSTEM REPAIR AND INSTALLATION SPECIALISTS IN SYDNEY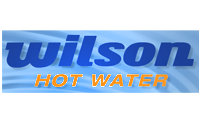 One Hour Plumbing is an authorised dealer of Wilson Water Heating Systems and offers same day repairs and installation services.
Looking for a dependable hot water system for your home?
As Emergency Plumbers in Sydney One Hour Plumbing can help. We have earned a reputation for offering same day installation and repair services of Wilson electric and gas hot water systems in many homes across Sydney with and have a long list of delighted customers.
When you call us for a repair service or installation of a Wilson hot water system we will:
1. CHOOSE THE RIGHT HOT WATER SYSTEM:
We can help you select the most suitable Wilson hot water system for your needs in the most cost-effective way.Our trained advisors will advise and recommend a Wilson hot water system in Sydney that will meet the needs of your family minus the huge power bills.
2. PROVIDE INDUSTRY LEADING WARRANTIES:
We recommend and select the Wilson hot water systems in Sydney with the best warranties. Combined with our written workmanship warranty you will have complete peace-of-mind that your investment is fully protected.
3. HELP REDUCE POWER BILLS:
If you have moved house or are planning to construct a new one, choose from a range of electric, gas and gas boosted solar indirect systems. By providing you with just the right amount of hot water for your needs, you will benefit from substantial savings in your energy bills without compromising on your hot water supply.
4. OFFER LOYALTY DISCOUNTS:
We offer special discounts for client who have used our services before. Give us a call and find out if you're eligible for a discount on your next job.
5. PROMISE PEACE-OF-MIND MAINTENANCE:
If it has been a few years since you installed your Wilson water heater, As your 24 hour plumber in Sydney One Hour Plumbing can carry out a quick safety check to ensure your system is safe. Of course we'll also come prepared to fix any fault or carry out repairs on your heater.
Left unchecked your water heater could be a ticking time bomb. If the control valve quits working properly, the burners may not know when to stop heating the water (usually around 125-130 degrees). If the temperature reaches 212 degrees, the water becomes "super-heated." Opening a tap with super-heated water causes it to be exposed to the atmosphere, turning it instantly to steam which may blow up in your face!Also when the temperature of water rises, so does its volume and as a result, the pressure. Excessive pressure build-up can cause your water heater to explode.
6. OFFER INDUSTRY STANDARD GUARANTEE:
Being a leading provider for hot water installation Sydney One Hour Plumbing is committed to providing the highest level of customer and technical service. Our service guarantee compares with the best in the industry.
Our hot water systems repair and installation technicians are available all over Sydney to serve you. Give us a call today and get hot water back on tap!
Click HERE for more details about Wilsonand their water heater systems.
Save