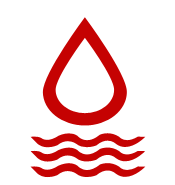 BURST OR LEAKING TANK? BROKEN HOT WATER SYSTEM?
Prompt One Hour Plumbing Service at Everyday Rates*
Hot water systems in Sydney become prone to mal-functioning if not checked on regular basis. We understand the frustration you feel when you've turned on the hot water tap, only to find cold water streaming out or your panic when water is gushing out from a burst or leaking tank!
Our plumbing specialists is Sydney are geared to replace or repair all kinds of hot water systems in Sydney.Here are some more reasons why you should choose One Hour Plumbing
Operate from multiple locations in Sydney and can get to you faster than most others
No mess or hassle to you - We will take away your old hot water system in Sydney and dispose of it safely on your behalf
Provide industry leading warranties to help you sleep peacefully at night
Exceptional Service standards so you never have to worry years after the installation or repairs
* No surprises * We charge by the job, not by the hour *