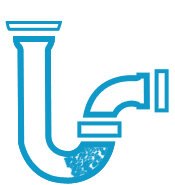 HASSLED BY A BLOCKED DRAIN OR TOILET?
Get a Fast, Guaranteed, One Hour Plumbing Service at No Extra Cost!
We are a Sydney-based team of plumbing specialists providing prompt solutions for blocked drains such as drain clearing, repair and relining.
Blocked drains like choked toilets, are a source of unpleasantness and have to be fixed straight away. One Hour Plumbing takes great pride in having restored the peace and harmony in hundreds of homes by clearing blocked drains in Sydney. We are quick and efficient are our forte!
We laser in on the fault in your sewerage system and all kinds of blocked drains in Sydney using fibre optics. Then state-of-the-art equipment is used to clear the blockage. What's more, using innovative technology the One Hour Plumbing team can completely avoid digging through your garden or cutting through your patio to reach the source of the fault. This saves you the pain of losing your favourite plants or the cost of repairing your patio. Besides, we may be even able to save lines that companies with older technology will charge you to replace.
Our services for blocked drains in Sydney that work to eliminate your sewer problems include:
Fast-track installation of your sewer pipes
Same day cleaning of your drains
Perform a camera audit of sewer lines to pinpoint faults quickly
Carry out sectional repairs, storm water and sewer pipe renewals
Whether you have a blocked drain, a damaged drain pipe or require a more permanent solution for your drainage problems - One Hour Plumbing has the solution and we back it with our One Hour Service Guarantee.
Whats more, by signing up for our Preventative Maintenance Program we will help prevent untimely and inconvenient blockages!
Our trucks are fully equipped with everything needed to clear or fix your sewer problem TODAY.
No surprises * We charge by the job, not by the hour*
No surprises 3 months conditional guarantee if blockage occurs in same spot
Save